FREE E-BOOK DOWNLOAD
Execute a sustainable and compliant rectification project.
Removing non-compliant ACP cladding is a complex process.
When it comes to combustible cladding and safety risk, Asset Owners have corporate social responsibilities as well as compliance obligations to meet.
Every project has its unique challenges, including how to dispose of cladding waste.
Architects through to Builders and Installers, are using this eBook to...
Find a solution to achieve sustainable outcomes and divert 100% of non-complaint cladding waste from landfill.
Access expert advice to ensure they are being responsible with the disposal of cladding waste.
Source replacement non-combustible cladding that is both safe and reusable to gain rectification certification.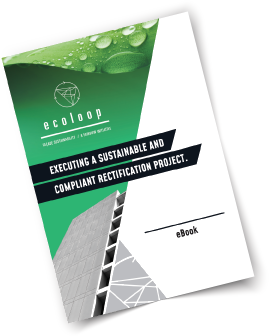 Please fill in your details below and we will send you our E-Book.